CBSE changed the Syllabus for Class 10 Social Science to reduce the load on students. Class 10 History Chapter Nationalism in India is the only chapter from History that carries a map-work for 2 marks. The syllabus for map-work for the Class 10 History chapter Nationalism in India includes the following places:
Click here to see All Class 10 Syllabus Map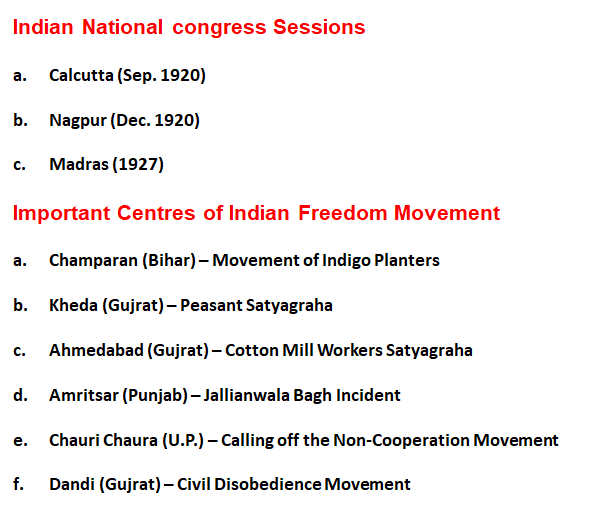 All the places can be given for locating and labelling as well as for identification. So, a good practice for all types of questions is advised by filling in blank maps of India.
Indian National Congress Sessions Map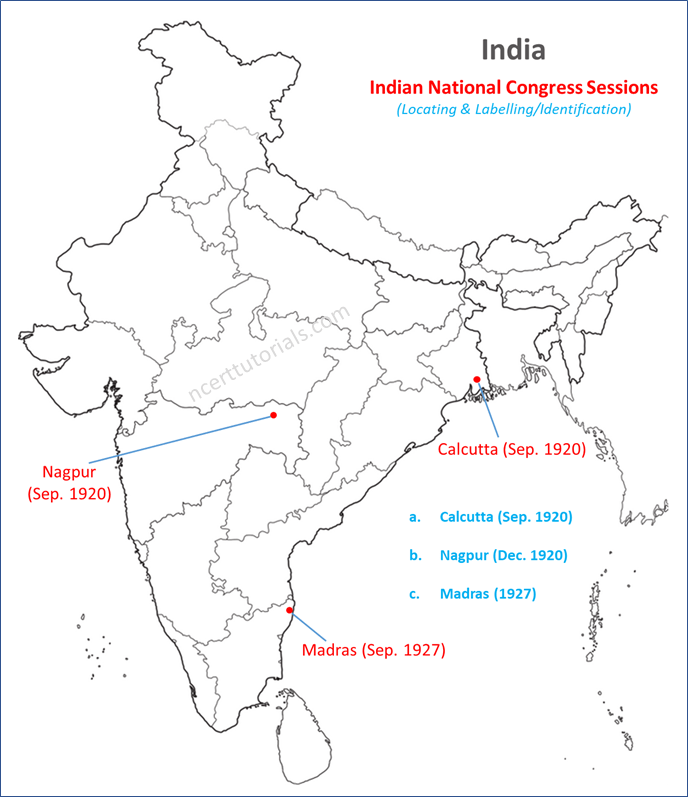 Important Centres of Indian National Movement Map